Aloha Ukraine
We see you. What are we doing about it?
Please click on the Donate Now button below to contribute to Abolish Slavery's real-time boots-on-the-ground mission: UkraineDisasterRelief.org.
Aloha Task Force is assisting Abolish Slavery and key stakeholders with the response plan in place to provide vital aid to vulnerable refugees fleeing the Ukraine. Currently in high response mode, managing workflow, gathering data and collaborating to assist with a "Freedom Task Force" international lift. All are actively preparing for a real boots on the ground mission. There is an ever growing need for support. Abolish Slavery's team has more than a decade of experience with mission operations in war zones and highly dangerous terrain. We are working with them as the embark on a refugee relief initiative scheduled for the very near future. More about Abolish Slavery's Ukraine response can be found here: UkraineDisasterRelief.org.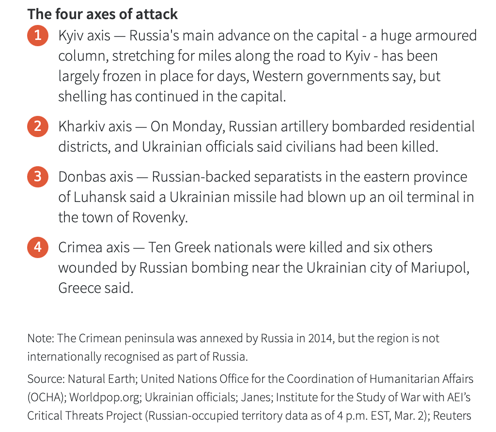 Graphics by Reuters Graphics
Edited by Jon McClure, Julia Wolfe, Jonathan Oatis
Chart provided by Genevieve Ashymov working in Tableau Public
7 Aloha Task Force Accomplishments
Becoming a member of the first response/disaster relief community requires ability to be ready for anything, stay flexible, concise and efficient. With multiple task force members across the United States, we have 1) created legal framework to remain agile, 2) laid the groundworks for a baseline approach allowing us to move in and out of disaster zones when disaster strikes, 3) built a community of passionate task force members, 4) harnessed innovation and collaboration for a front of the curve disaster response approach, 5) attained a wealth of knowledge with more than 100 years of combined professional experience across many sectors including human rights and disaster response, 6) defined objectives on short and longterm for a multi-faceted disaster response project-based approach, and 7) embraced the vision and needs for the expected and unexpected disaster our Co-Founder and mission-ready task force director, Aaron Cohen Chasen, knows will require a movement of task force members on a mission to support the vulnerable in time of need.